Thursday 2 februari, 18:00
Biograf Panora
>> Click here for tickets 
A Thousand Cuts follows the struggles of Maria Ressa and her news outlet Rappler, as they fight lawsuits and attacks from a dictatorial government in the Phillippines led by President Rodrigo Duterte. Maria Ressa and her publication investigate thousands of government-sanctioned murders of primarily poor people accused of using or selling drugs. To suppress reporting on his mounting abuses, Duterte unleashes a powerful disinformation campaign on social media, targeting journalists, with arrests, and violent threats with Maria Ressa as a top target. The film follows Ressa and the fearless team as they risk their own freedom for truth and democracy.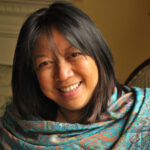 Ramona S. Diaz, born in 1962, is an award-winning Asian American filmmaker whose films have screened at Sundance, the Berlinale, Tribeca, the Viennale, IDFA, and many other top-tier film festivals. She is best known for her compelling character-driven documentaries that combine a profound appreciation for cinematic aesthetics and potent storytelling. Her first professional film Imelda, was a documentary about the former First Lady of the Philippines.
Director: Ramona S. Diaz
Writer: Ramona S. Diaz
Country: The Phillippines, United States
Year: 2020
Runtime: 98 min
Genre: Documentary
Language: English, Tagalong
Subtitles: English
Distr.: Cinephil