Friday 3 februari 2023, 20:15 hrs.
Biograf Panora
>> Click here for tickets
Living each day as if it were his last, 10-year-old Entoni is a symbol of the 'scugnizzo' or street kid in the Spanish parts of Napels; roaming freely around the neighborhood, playing, hustling, avoiding school and hanging around with the older kids of the local gangs. Meanwhile his grandmother Dora, the family matriarch is watching Entoni, fearing that he is going to copy the criminal pattern she started and Entonis imprisoned father has continued. Now, Entonis freedom is at risk. A law since 1917 gives the authorities the possibility to remove the children if they or the parents are involved in criminality.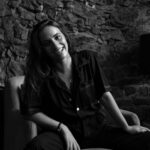 Victoria Fiore is an Italian film director working with creative documentaries. Her debut feature NASCONDINO had its international premiere in competition at CPH:Dox 2022. Some of her short films have been screened internationally at Oscar-qualifying film festivals. Victoria is currently in development with her first fiction screenplay, AIDA, and offers documentary film training and mentorship for young people from disadvantaged backgrounds in Naples, Rio de Janeiro and London.
Director: Victoria Fiore
Original title: Nascondini
Country: United Kingdom, Italy
Year: 2021
Runtime: 89 min
Genre: Documentary
Language: Italian
Subtitles: English
Distr.: Syndicado Film Sales