Fredag 3 februari 2023, kl. 20:15
Biograf Panora
>> Klicka här för biljetter
Entoni är 10 år och lever varje dag som om det vore hans sista. Han är en symbol för "scuggnizzo" eller gatubarnen i de spanska kvarteren i Neapel. Han härjar runt i grannskapet varje dag och struntar i skolan, leker, fifflar, sätter eld på saker, och hänger med äldre killar i de lokala gängen. Hans mormor, Dora, familjematriarken, ser under tiden på sitt barnbarn med oro och fruktar att han kopierar det kriminella mönster som hon startade, och Entonis fängslade pappa har fortsatt. Nu är Entonis frihet i fara. En lag från 2017 gör det möjligt för staten att tvångsomhänderta barn om de eller deras föräldrar är en del av den organiserade brottsligheten.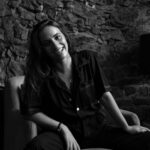 Victoria Fiore is an Italian film director working with creative documentaries. Her debut feature NASCONDINO had its international premiere in competition at CPH:Dox 2022. Some of her short films have been screened internationally at Oscar-qualifying film festivals. Victoria is currently in development with her first fiction screenplay, AIDA, and offers documentary film training and mentorship for young people from disadvantaged backgrounds in Naples, Rio de Janeiro and London.
Director: Victoria Fiore
Original title: Nascondini
Country: United Kingdom, Italy
Year: 2021
Runtime: 89 min
Genre: Documentary
Language: Italian
Subtitles: English
Distr.: Syndicado Film Sales