16 april 18.00
Biograf Panora
Biljetter>>>
I takt med Ungerns hårdnande politiska klimat tappar Virág förtroendet för Ungerns parlament och slutar som politiker och hon och hennes partner Nóra bestämmer sig för att bilda familj. Efter en utifrån sett lyckad adoption av en romsk flicka börjar spänningarna öka mellan paret. Virág trivs i rollen som mamma medan Nóra kämpar för att hitta sin plats i familjen. Samtidigt drar landets strömningar av hat och homofobi in i deras liv och de ställs inför det svåra beslutet att behöva lämna landet.
Med varsam blick och ett mångbottnat perspektiv följer  regissörerna Asia Dér och Sári Haragonics de två kvinnorna genom allt som händer såväl inom den lilla familjen som i Ungern i stort.
Asia Dér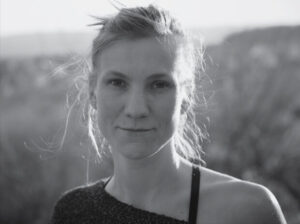 Documentary filmmaker born 1985 in Bratislava, Slovakia, but grew up in Budapest, Hungary. Graduated as a documentary director from
the international DocNomads MA program. She is now doing her doctoral studies and working on her second feature-length documentary.
Sári Haragonics

Born and grown up in Budapest Hungary. Graduated from the University of Theatre and Film Arts, Budapest with an MA in documentary directing. Has been working as director of photography and has also received prizes for several productions. She is now working on her own documentary-feature.
Director: Asia Dér, Sári Haragonics Writer: Asia Dér, Sári Haragonics Country: Hungary Year: 2020 Runtime: 75 min
Genre: Documentary Language: Hungarian
Subtitles: English Distr.: Syndicado Film Sales