17 april 20.00
Biograf Panora
Biljetter>>>
En sentimental komedi om tre barn till skilda föräldrar. De bor i Paris
med sin borgerliga rysk-ortodoxa mamma men ska plötsligt tillbringa jullovet vid havet hos sin okonventionella och ruinerade italienska pappa och hans medarbetare Benedetta. Carlo visar för sina barn att han är en opålitlig men otroligt karismatisk pappa och trots ständiga utmaningar och spänningar fortsätter lilla Alma att tro att hennes familj ska återförenas en dag.
Filmen utgår främst från barnens perspektiv och är delvis självbiografisk.
Ginevra Elkann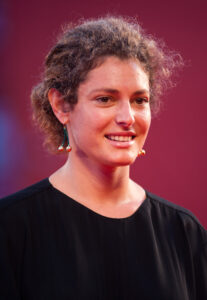 Born in London UK 1979. She holds a bachelor's degree in visual communications from the American University in Paris and a Master's degree in filmmaking from the London Film School. She is the president of Good Films in Italy and of Asmara Films, a production company giving support to independent films and founded in 2010 by Ginevra Elkann. If only (Magari) is her first film as a director and screenwriter.
Original title: Magari Director: Ginevra Elkann
Writer: Ginevra Elkann, Chiara Barzini Country: Italy Year: 2020 Runtime: 104 min Genre: Drama/komedi Language: French
Subtitles: English Distr.: Rai Com