FATA MORGANA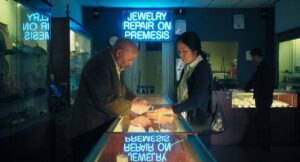 Director Amelie Wen Country USA, China Original title Fata Morgana Language English, Mandarin Subtitles None, English Year 2016 Runtime 21 min
A middle-aged couple from China arrives in the United States for the
first time to organize the funeral rites of their only daughter. In the
midst of dealing with the logistics of the funeral and their over whelming grief, they begin to unravel the escalating fractures in
their relationship and the uncertain futures that lie ahead of them.
Visas innan invigningsfilmen LAS CINÉPHILAS
Måndag 9 APRIL 19.00 Panora

---
RECONSTRUCTING REALITY


Director Alice Wong Country the Netherlands, China Original title
Reconstructing Reality Language English Subtitles None Year 2017
Runtime 11 min
An experimental short film about how information shapes our minds
and perception of reality. The red thread is based on a personal story. It is edited with found footage, a collage of different 'voices' shows how reality is constructed and reconstructed time after time. Life is composed of stories and a 'real story' is oxymoron.
Visas innan dokumentären ALMOST HEAVEN
Lördag 14 APRIL 14.30 Panora
---
WHEN A WOMAN TURNS 50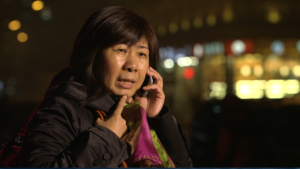 Director Liu Guoyi Country China Original title When a Woman Turns 50 Language Mandarin Subtitles English Year 2017 Runtime 50 min
WHEN A WOMAN TURNS 50 is the first documentary in China
reflecting on the living conditions of menopausal women. Director
Liu Guoyi tries to reveal the family and social pressure that the
menopausal women are facing in this special period by recording
the daily life of two different women. The movie not only attempted
to probe into the issue of how women could go through a healthy
and smooth menopause period both physically and mentally, but also enlighten people. The result is a wonderfully refreshing film with sharp women speaking out about something that is not often
spoken about, not only in China.
Visas under IFEMA Filmforum FILMSFRUKOST
Lördag 14 APRIL 11.00 Filmcentrum Syd
Fri entré!