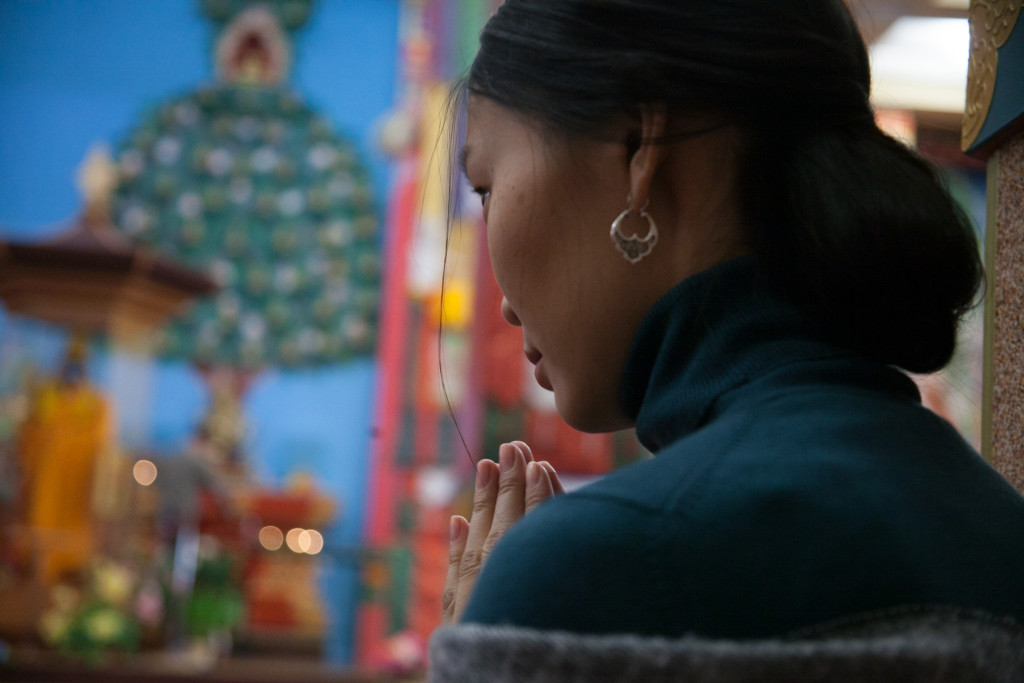 PANORA 10 APRIL 18.00
Tickets>>

A woman living in a remote fishing village in the Russian republic of
Kalmykia promptly packs a bag and rushes out of her house; out of the life, community and the marriage that stifles and restrains her. Once at the bus stop, she freezes. The woman is named Elza and when her husband comes home from his work as a fisherman later that day she is still there, and the dinner is ready.
The Gulls is an immensely beautiful and skillfully atmospheric feature debut from director Ella Manzheeva. It is also the first film from Kalmykia in over 25 years and a poignant story of a woman's emancipation as well as a realistic insight into the Kalmyk society. With around 290 000 inhabitants and Buddhism as the main religion the republic is placed with its southern border along the Caspian Sea. The sea which is the main but meager source of income for the population of the small village where Elza lives.
The sea that gives, but also takes and the sea gulls that circle above the landscape, sea gulls that are said to be the souls of dead fishermen.
Director: Ella Manzheeva
Country: Russia
Year: 2015
Runtime: 87 minutes
Language: Russian, Kalmyk
Subtitles: English
Genre: Drama
Original title: Chaiky
Cast: Evgeniya Mandzhieva, Sergey Adianov, Evgeny Sangadzhiev, Lyubov Ubushieva, Dmitry Mukeyev
Screenplay: Ella Manzheeva
Producer: Elena Glikman, Yaroslav Zhivov
Sales contact: Antipode Sales & Distribution

ELLA MANZHEEVA
Ella Manzheeva (Russia) studied music from childhood. In
2005 she graduated from St. Petersburg State University of
Film and Television, specializing as Sound Director. In 2007
she entered the Postgraduate School of Scriptwriters and Film
Directors in Moscow, specializing as director. The Gulls is her
feature debut which premiered at the Berlinale 2015.