FEATURE FILM
11 february 18.00
Cinema Panora
Tickets>>>
In a cluttered news landscape dominated by men, India's only newspaper run by Dalit women emerges. Armed with smartphones, Chief Reporter Meera and her journalists break traditions, be it on the frontlines of India's biggest issues or within the confines of their homes, redefining what it means to be powerful. They are exposing the country´s extremist leadership, rape culture and rampant corruption that victimize those without voice and power. They investigate the incompetence of the local police force, listen and stand by the victims of caste and challenge longstanding practices that lead to injustice and intimidation.
Rintu Thomas and Sushmit Ghosh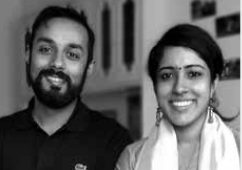 Award-winning director-producers from India whose work has been supported by several prestigious institutes and foundations. In 2009, they founded Black Ticket Films, a production company having a strong eye on social justice stories. They were recognized with a President's Medal in 2012, the highest honor given to filmmakers in India. Their first feature documentary Writing with Fire taking five years to make, has won prices at Sundance festival, the DOK:SØR and IDFA in 2021.
Director: Rintu Thomas, Sushmit Ghosh
Writer: Rintu Thomas, Sushmit Ghosh
Country: India
Year: 2021
Runtime: 93 min
Genre: Documentary
Language: Hindi
Subtitles: English
Distr.: Autlook Films