Friday 3 february 2023, 17:30 hrs.
Biograf Panora
>> Click here for tickets
Gry-Jeanette left Norway with the dream of becoming an actress. Now, 17 rambling years later, having failed to find either fame in Hollywood or notoriety in Berlin, she's back, as Gritt. Whilst her old friends from college have established successful careers on the Oslo theater circuit, Gritt is passionate about manifesting a radical collective ritual. But nobody seems to care. When she receives yet another funding rejection, and is thrown out of her apartment, Gritt's situation becomes increasingly desperate. However, Gritt manages to get an internship at an underground theater company and secretly moves into their performance space. With the company away on tour, Gritt embarks on her mission to bury capitalism and the patriarchy.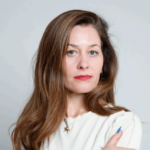 Itonje Søimer Guttormsen is a director and artist based in Oslo. She studied at the European Film College in Denmark, the Norwegian Film School and the Valand Academy in Sweden. Her latest short film, RETRETT (2016) received acclaim at international festivals. Søimer Guttormsen has since 2014 led "Lilithstene", a performance group in which 11 women investigate the wake of Lilith -Adam's first wife who fled Eden to explore the unknown.She has developed a "Lilithstic method of filmmaling" using neuroses as a compass for a more explorative way of producing work.
GRITT  is her feature film debut.
Director: Itonje Søimer Guttormsen
Writer: Itonje Søimer Guttormsen
Country: Norway
Year: 2021
Runtime: 118 min
Genre: Drama
Language: Norwegian
Subtitles: English
Distr.: Mer Film