SHORTS & CHAMPAGNE
Saturday 4 February, 16:30-18:30 hrs.
Biograf Panora
>> Click here for tickets
16.30–17.00 Mingle
17.00–18.30 Films and Q&A
In collaboration with Filmcentrum Syd, we invite you to a magic session of Swedish short films!
BLANDRAS
Yuvia Maini/2022/Sweden/2 min
Where do you "really" come from? "Blandras" is a personal tale about growing up as mixed heritage in a 00s Sweden. Through a series of events we are animated through biographical experiences colored by humorous honesty and identity politics.
About the director: Yuvia Maini is a visual artist & animator. Her recent work blends animation, programming and – immersive storytelling to expand traditional narratives. The Indian/ Cuban/ Norwegian/ Swedish artist has created commissions for Håkan Hellström, Swedish Parliament, Kristianstad Kommun, etc. She was educated at Konstfack and Hyper Island and has been active in Germany, UK and France the past years.
---
JOSEFINE
Johanna Andersson/ 2022/Sweden/14 min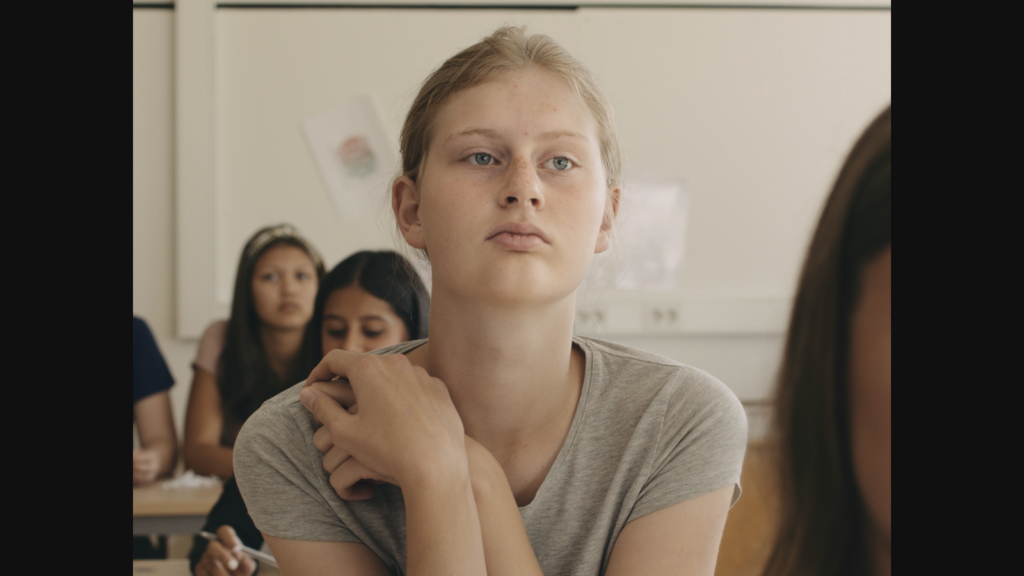 Josefine, 15, has become an outsider in her class. To make the situation better before the last year in high school, two hired actors come to the school. They will work with drama for a day based on collaboration and social status.
About the director: Johanna Andersson is a Swedish filmmaker born in 1993 and based in Halmstad. Johanna is a Co-founder of the production company Färgfilm and works both with fiction and documentary. People and relationships are recurring elements in Johanna's films.
---
THE RESURRECTION MAN
Amanda Cederstrand/ Sweden/2021/ 7 min
The Resurrection Man; a morbid word play. Someone who steals corpses from their tombs. Using text, perspective, model scenography, light and shadow, this film plays with the notion of getting dragged back from the dead. The freedom and playfulness of losing oneself – and the horror of finding it again.
About the director: Amanda Muren Cederstrand was born 1991 and lives in Malmö. She was educated at Österlenskolan, School of art and design. Her artist work is primarily scenographic along with masks and costume. Resurrection Man is the first time she is putting her model scenes in a filmed narrative.
---
HOPPET / THE JUMP
Agnes Brede/Sweden/2021 /9 min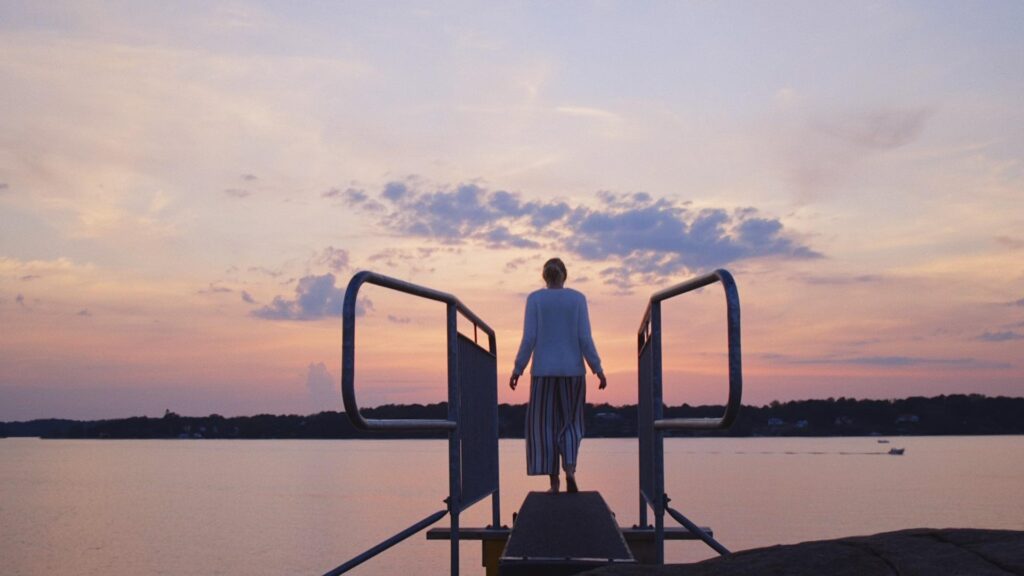 'The Jump' is a powerful and important story that portrays the complex mechanisms, blurred boundaries and contradictory emotions of someone trapped in an abusive relationship.
About the director: Agnes Brede is an up-and-coming director and editor born in 1999 and based in Stockholm. She has studied both video editing and documentary filmmaking, and her goal is to make films that start conversations and inspire others. 'The Jump' is her second film after 'Skelögdjävel' (2019), a short documentary essay about bullying.
---
JUST LOOKING
Monica Mazzitelli/Sweden/2021/music video/4 min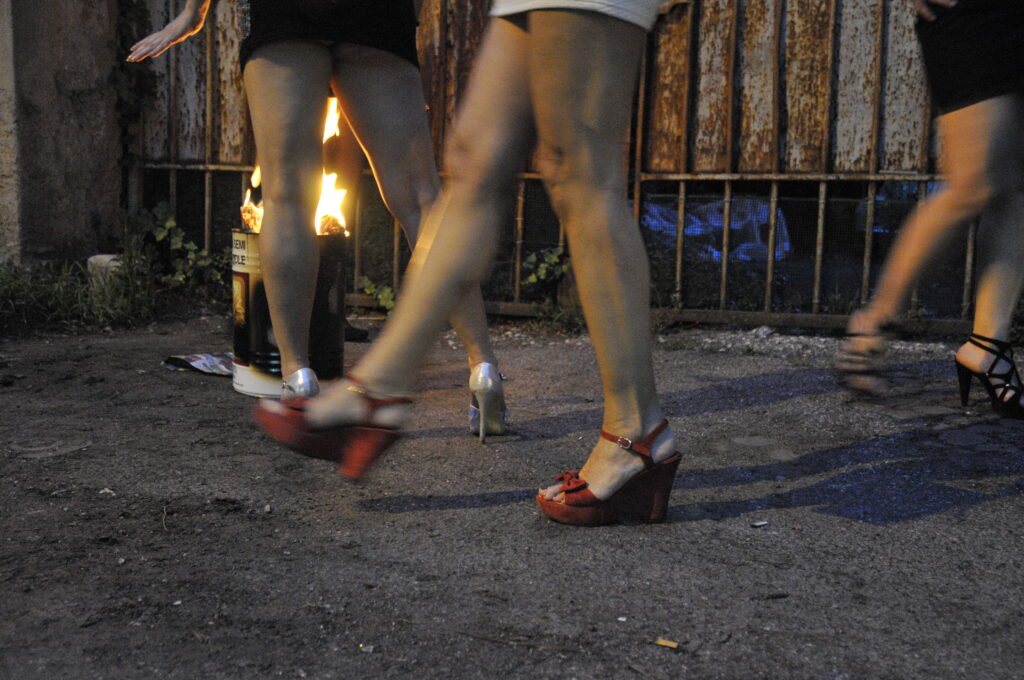 A photo and video collage about the female point of view on catcalling, and its implication in the patriarchal society where the rape culture objectifies women, justifying the usage of their bodies in both paid (prostitution) and unpaid (rape) sexual abuse.
About the director: Monica Mazzitelli is an Italian directress, scriptwriter and novelist living in Sweden. Her shorts have reached out to some 200 film festivals, receiving many awards.
---
TELL YOU ABOUT: THE BIRDS AND THE BEES, SAGGITARIUS RISING
Pollyanna Popermâjer/Sweden/2022/15 min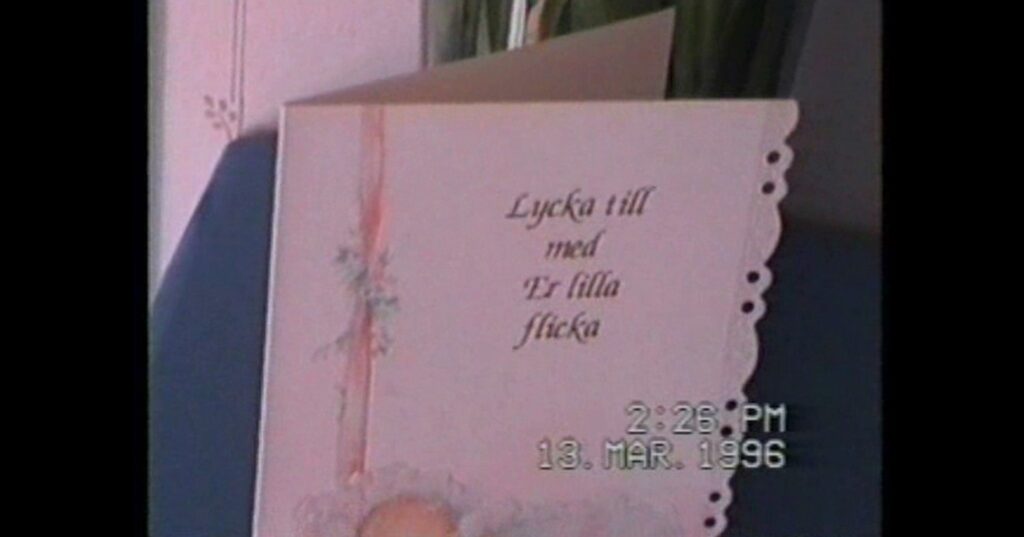 To the images of awakening spring, a woman talks to a man. She reflects on his actions towards her. Who she was and who she's become. By saying goodbye to what once was, she accepts her altered new self. But with anger of what was taken from her, she's determined to seek justice.
About the director: Pollyanna Popermâjer was born in Stockholm 1996. She has explored different areas of art, and a few years ago she discovered filmmaking. Her projects move from fictional, to documentary, to art film. Reoccurring themes are ethical and moral dilemmas, sexuality, sexual violence, relationships and "the uncomfortable".
---
TÄKT
Daniel Langegård, Mirjam Kjellman, Eskil Kälvemark, Sigrid Hedlund/Sweden/2022/4 min
A drama short film about feeling suffocated in a relationship.
---
HÄMDERVÄ
Eva Malmberg/Sweden/2022/13 min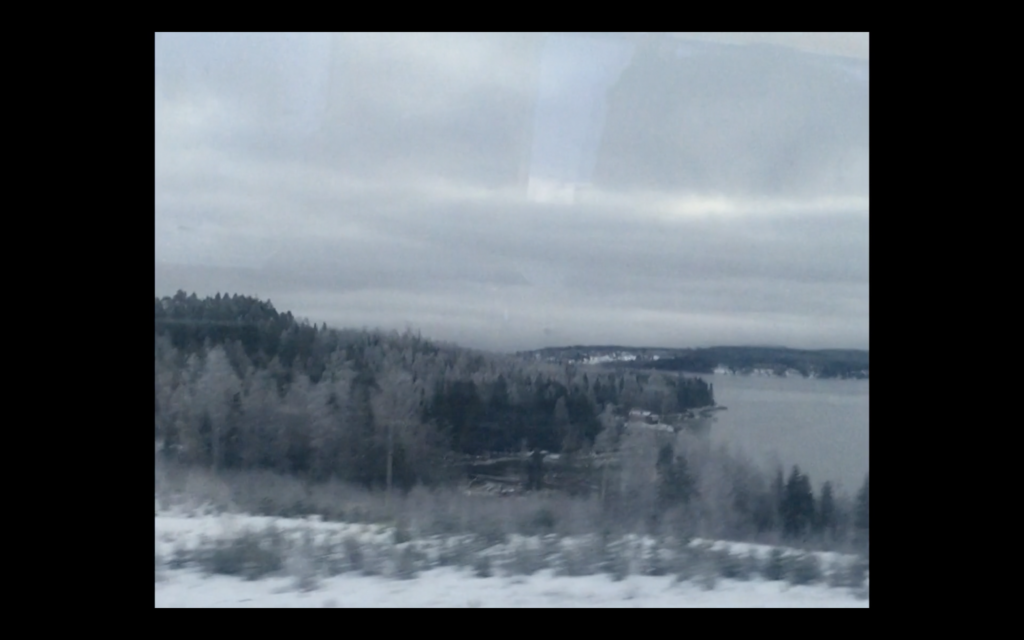 All of my childhood I have been longing away from the north of Sweden and my North Swedish identity. I have been ashamed. Because somewhere along the way I have been taught that what I come from is a little bit worse, a little bit wrong, a little less important. This essay film is an attempt to reconcile myself with these feelings. It is about identity, belonging, home sickness and the betrayal of leaving home.
About the director: Eva Malmberg is a film maker who is exploring documentary storytelling. With a background as an ethnologist, she is focused on portraits of people's everyday lives. As a director I am driven by meetings with people and I am amazed and humble to be allowed into a small part of their worlds. I am interested in issues of power, and I would like to combine this with a desire to highlight stories often hidden and forgotten.
---