FOCUS: TURKEY
PANORA 8 APRIL 18.00
Tickets>>
Director: Senem Tüzen Country: Turkey, Greece Year: 2015 Runtime: 96 minutes Language: Turkish Subtitles: English Genre: Drama
Nesrin is an urban, middle-class woman recovering from a divorce.
She's quit her office job, abandoned her house in Istanbul, and come to the village house of her deceased grandmother to finish a novel and live out her childhood dream of being a writer. When her conservative and increasingly unhinged mother turns up uninvited and refuses to leave,
Nesrin's writing stalls and her fantasies of village life turn bitter as the two are forced to confront the darker corners of each other's inner worlds.
As the director herself puts it:
Motherland is set in Turkey, where millions of people—like Nesrin—
have grown up in modern cities after their parents migrated from traditional villages. The outlooks and expectations of many of these children are often far from the traditional and religious ways of their parents. In modern Turkey, this conflict makes it hard for some people to integrate their family's influence and that of the modern society they grew up in. This is especially true for young women in Turkey.
Original title: Ana Yurdu Cast: Esra Bezen Bilgin, Nihal Koldas, Fatma Kısa, Semih Aydın Screenplay: Senem Tüzen Producer: Adam Isenberg, Olena Yershova, Senem Tüzen Sales: Zela Film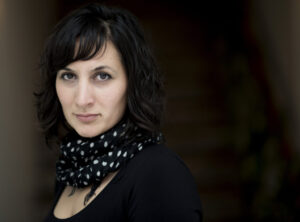 SENEM TÜZEN
Senem Tüzen (Turkey) was born in Ankara in 1980
and holds a degree in cinema from the Mimar
Sinan Fine Arts Academy of Istanbul. She directed
a number of short films that have been awarded
worldwide. Besides directing, she also works as an
editor, cinematographer and producer. Motherland
is her first full-length film.