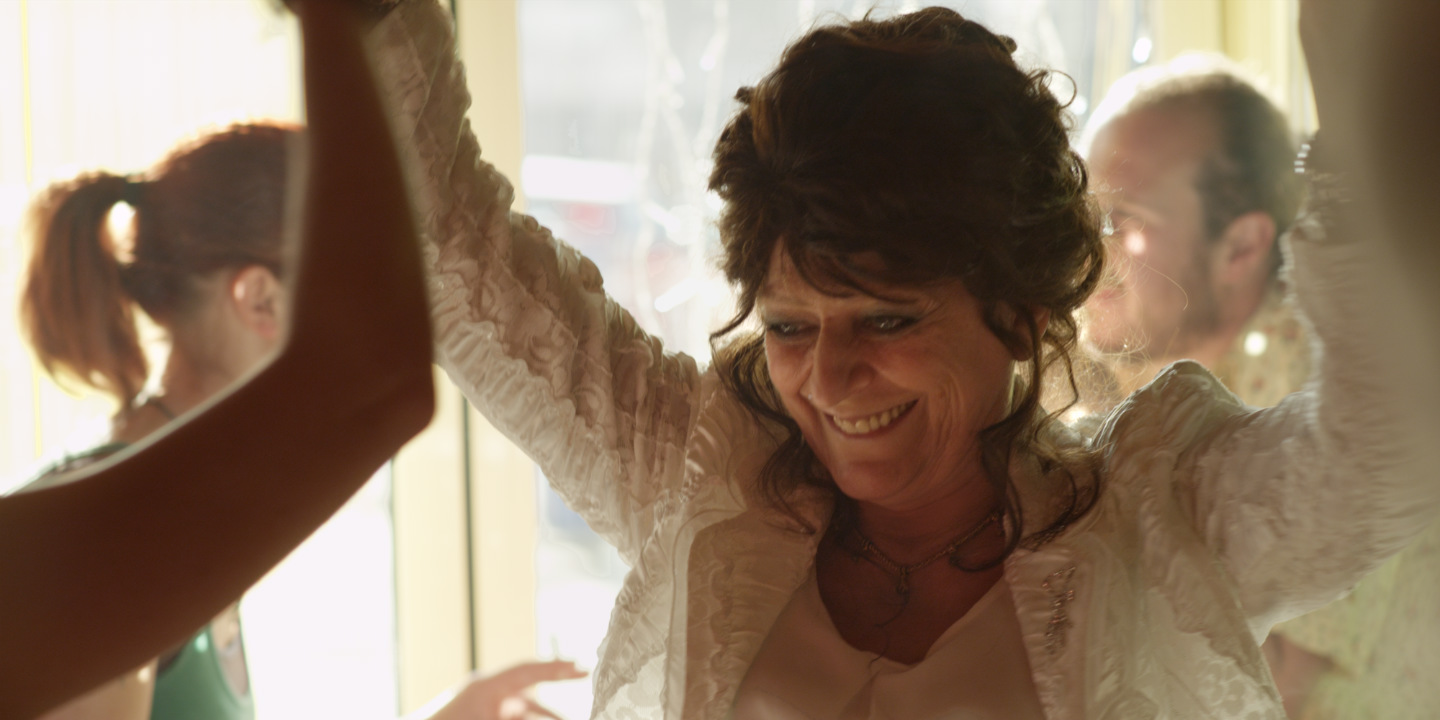 Saturday 18th of April, 20.30-22.05, Panora in Malmö
Tickets: Kulturcentralen – Party Girl
Angélique is a 60-year-old bar hostess. She still likes to party, she still likes men. At night, she makes them drink, in a cabaret by the French-German border. As time goes by, clients become rare. But Michel, her regular client, is still in love with her. One day, he asks Angélique to 
marry him. A semi-autobiographical story of Angélique Litzenburger, the mother of one of the directors, who played herself in the film.
Directors: Marie Amachoukeli, Clarie Burger and Samuel Theis, Frankrike, 2014
Genre: Drama
Running time: 95 min
Speech: France and German
Subtitles: English
Age limit: 15 years
Distributör: Pyramide International, Frankrike
Cast
Angélique – Angélique Litzenburger
Michel – Joseph Bour
Mario – Mario Theis
Samuel – Samuel Theis
Séverine – Séverine Litzenburger
Cynthia – Cynthia Litzenburger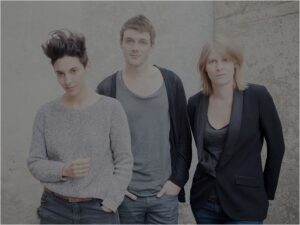 About Marie Amachoukeli and Clarie Burger
Marie Amachoukeli-Barsacq, born 1979 in Paris, France, and is a writer and director. Claire Burger, born 1978 in Forbach, Lorraine, France, and is an editor, writer and director. They are among others know for C'est gratuit pour les filles (2009) and Forbach (2008). Party Girl is their feature film debut.
Awards and Festivals – Party Girl
– Cannes Film Festival 2014, Golden Camera, Un Certain Regard – Ensamble Prize, Nominated Queer Palm and Un Certain Regard Award
– Bratislava International Film Festival 2014, Best Actress, Grand Prix, Student Jury Award
– Cabourg Romantic Film Festival 2014, Golden Swan Grand Prix
European Film Awards 2014, Nominated European Discovery of the Year
– Gijón International Film Festival 2014, FIPRESCI Prize Best Film
Lumiere Awards, France 2015, Nominated Heike Hurst Award Best First Film
– Paris Cinema 2014, Audience Award Best Feature Film
– Hong Kong International Film Festival – 2015
– New York Rendez-Vous With French Cinema Today – 2015
– Rendez-vous with French Cinema in Paris – 2015
– Taipei Golden Horse Film Festival – 2014
– Festival de Films Cinémania – 2014
– Mumbai Film Festival – 2014
– Warsaw Film Festival – 2014
– BFI London Film Festival – 2014
– Busan – International Film Festival – 2014
– Rio de Janeiro International Film Festival – 2014
– French Film Festival – Bienne – 2014