DOCUMENTARY
12 february 13.00
Cinema Panora
Tickets>>>
Having fled from Syria two doctors and their two sons get separated. The children bravely live on their own in Turkey, while the father ends up in Canada and the mother in Denmark. The family life is reduced to Skype calls. Time is passing and the split family is thrown between hope and despair. Will they ever be reunited?
The film constitutes a unique material giving insight into how the bureaucratic system defines the reception of refugees. They are stuck in a Kafkaesque situation with waiting and doubt and shattered hopes. What does it do to people being forced to endure a process like this? And what does it do to people being forced to be parted from their family?
The director will join in a conversation after the screening.
Mira Jargil is an award-winning Danish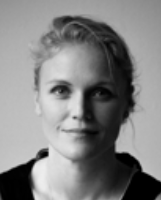 documentary filmmaker born in 1981. She graduated as a documentary director from the National Film School of Denmark in 2011. Her work often portrays families up against difficult and unknown challenges, a theme she has carried into Reunited, nominated for the International Documentary Association's (IDA) Best Feature category in 2021.
Director: Mira Jargil
Writer: Mira Jargil
Country: Denmark
Year: 2020
Runtime: 78 min
Genre: Documentary
Language: English, Arabic, Danish
Subtitles: English
Distr.: Autlook Film