DOCUMENTARY
12 february 16.30
Cinema Panora
Tickets>>>
In her latest documentary Nefise Özkal portraits Seyran Ateş, a Turkish-German lawyer, feminist, and one of the first female imams in Europe, who fights for a sexual revolution within Islam. She has received two fatwas, three bullets in her neck, and many death threats. These are not only from extreme Islamists and Turkish-Kurdish nationalists but also from right-wing extremists.
Seyran believes the only way to fight back against Islamic extremism is through Islam itself, which is why there is no gender segregation or exclusion in her mosque in Berlin. This is a story about Seyran's personal and ideological fight for the modernization of Islam.  It is also a journey through her life, from her humble beginnings as a Muslim girl in a Turkish slum to a female leader daring to challenge her own religion. The price that she pays for it is worryingly high.
Nefise Özkal Lorentzen (b. 19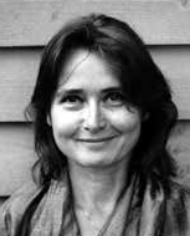 64) is a Turkish-Norwegian film director. She has written and directed numerous documentary films, often touching upon controversial themes such as gay Muslims, war, and racial discrimination. In 2008 she also made her debut in fiction, writing and directing the five-episode drama TV-series The Young Detectives. In addition to making films, Özkal Lorentzen has also written several books.
Director:  Nefise Özkal Lorentzen
Writer: Nefise Özkal Lorentzen
Country: Norway
Year: 2021
Runtime: 81 min
Genre: Documentary
Language: German, Turkish, English, Norwegian
Subtitles: English
Distr.: Norske Filminstitutt