15 april 20.30 Tickets>>>
and
17 april 14.00 Tickets>>>
Cinema Panora
Manu returns to her childhood home for her mother's birthday. The visit brings a wave of memories from the past within a dysfunctional family; a sister suffering from schizophrenia, an absent father and a mother trying to balance between different needs to avoid conflicts.
A psychological drama describing the confrontation between healthy and sick, between our rational understanding and what we have to handle emotionally but sometimes are unable to. It is about parenthood, sisterhood, love and frustration and also about confidence in psychiatry.
Audrey Estrougo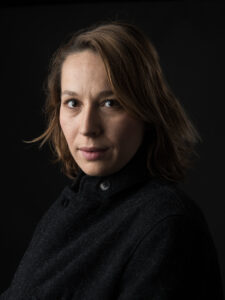 Film director and screenwriter, born in 1983 in Paris, France. Presented her first feature, Ain´t Scared, at Berlinale in 2008. Jailbirds (2016) with Sophie Marceaux was a great success. By your side (À la Folie) is her fifth feature. Herself having a brother with schizophrenia, she is also the screenwriter in this and her other films.
Original title: À la folie Director: Audrey Estrougo Writer: Audrey Estrougo Country: France Year: 2020 Runtime: 82 min
Genre: Drama Language: French Subtitles: English Distr.: Damned films