17 april 20.00
Cinema Panora
Tickets>>>
A sentimental comedy about three kids of divorced parents. While living in Paris with their bourgeois Russian-Orthodox mother, they are suddenly packed off and sent to spend the Christmas holiday by the sea with their unconventional and broke Italian father Carlo and his collaborate Benedetta. Carlo demonstrates to his children that he is an unreliable but incredibly charismatic father and despite daily challenges and tensions little Alma continues to believe that her family will be reunited some day.
The film is told from the children´s point of view and is partly
autobiographical.
Ginevra Elkann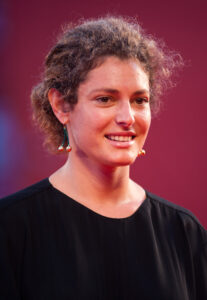 Born in London UK 1979. She holds a bachelor's degree in visual communications from the American University in Paris and a Master's degree in filmmaking from the London Film School. She is the president of Good Films in Italy and of Asmara Films, a production company giving support to independent films and founded in 2010 by Ginevra Elkann. If only (Magari) is her first film as a director and screenwriter.
Original title: Magari Director: Ginevra Elkann
Writer: Ginevra Elkann, Chiara Barzini Country: Italy Year: 2020 Runtime: 104 min Genre: Drama/komedi Language: French Subtitles: English Distr.: Rai Com