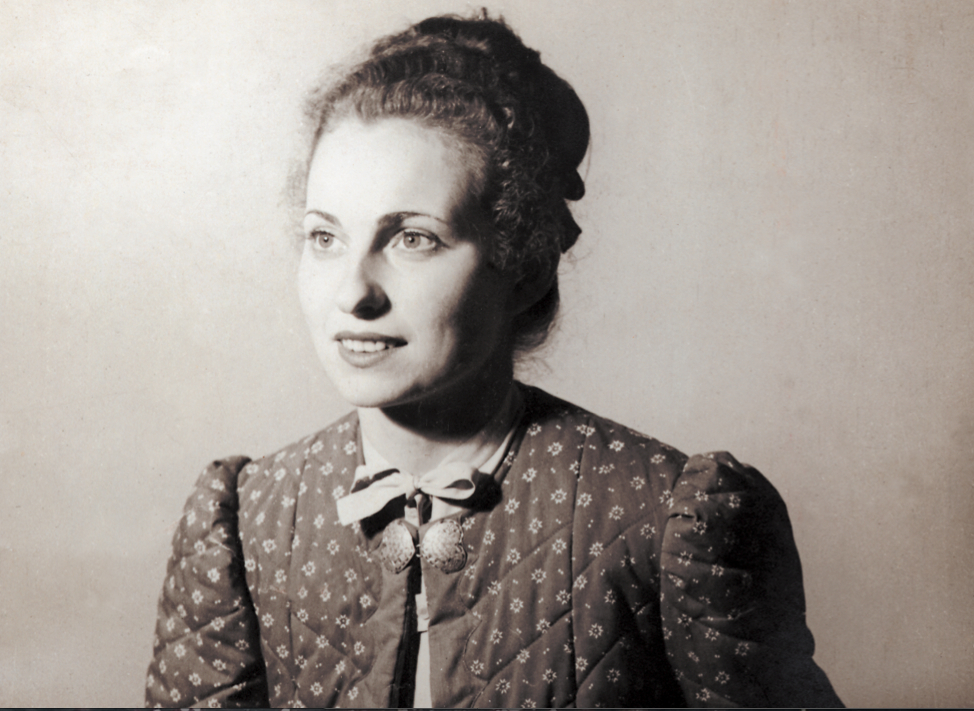 Swedish premiere!
Saturday 18th of April, 18.30-20.15, Panora in Malmö
Tickets: Kulturcentralen – Two lives of Eva
"Eva, my mother, a Polish woman of German-Protestant culture, was brought up in the high industrialist bourgeoisie of Sosnowiec. She left Poland when the Soviets arrived in 1945. It was in the post-war Germany that she met Sam, a survivor from the Warsaw ghetto. She left with him for Paris. In marrying Sam, Eva also married his story and identity and set her own aside. My parents grew increasingly happier until 1970, when Eva had her first fit of delirium. In 1978 she had a second attack and began to tell me about the young girl she was before she met my father. She revealed her tortured conscience regarding her German identity during the war. The film is built around this recording and my mother's autobiographical thoughts. Close friends and cousins also help to enrich this story of a tragic destiny." – Esther Hoffenberg
The filmmaker Esther Hoffenberg will introduce the film. After the screening she will talk with audience together with the journalist Ingela Brovik.
Esther is also participating in the seminar "Two mothers and the World War II" im Stadsarkivets hörsal 18th of April at 17.00-18.00 o'clock. Read about the seminar.
Director: Esther Hoffenberg, France, 2005
Genre: Documentary
Running time: 85 min
Speech: English, French, German and Polish
Subtitles: English
Age limit: 15 years
Original title: Les deux vies d'Eva
Distributor: Les Films du Poisson
About Esther Hoffenberg
Born in Paris, France, 1950. Esther has worked for more than twenty years in the field of production and distribution of documentary films. In 1980, she co-directed with Myriam Abramowicz the documentary As if it were yesterday. Esther returned to filmmaking in 2005, with her personal film The two lives of Eva.
Awards and Festivals – Two lives of Eva
Festival Cinéma du Réel 2005, Patrimony Award
Escales Documentaires de la Rochelle 2005, Great Prize
Jerusalem Film Festival 2005
Leipzig Dokfest 2005
Viennale 2005
Bafici Buenos Aires 2005
Festival Documentaire Santiago 2006
Filmer à Tout Prix, Bruxelles 2006
New York Jewish Film Festival, 2006
Jérusalem JFF, 2010